Student Health Advisory Committee (SHAC)
The Student Health Advisory Committee (SHAC) acts as a student voice to the University Health Center staff and administration.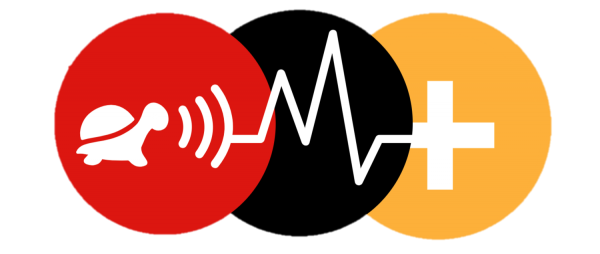 SHAC members are available to listen to your comments, suggestions, complaints, or compliments about the University Health Center. SHAC also monitors and regularly reports on the University Health Center's on-going  American College Health Association Patient Satisfaction and Assessment Survey. SHAC works closely with the Director of the University Health Center to help resolve any complaints. Aside from their liaison duties, SHAC gets involved in some outreach programming to support campus wellbeing.
SHAC members participate in a variety of UHC committees and plan health related events for the campus community. In addition, SHAC members participate in outreach activities and programming such as the First Look Fair and Maryland Day. 
SHAC meets weekly on Wednesdays from 5-6 PM. For the Fall 2021 semester, we are planning to meet in person.
We encourage non-members to attend our open meetings and voice concerns, provide feedback, and observe the work that we're doing. If you're interested in attending one of our open meetings, please email us at shac.umd@gmail.com for more information.
2021-2022 SHAC Executive Board
Umailla Fatima, President
Year: Senior
Major(s): Physiology & Neurobiology and Public Policy
Sanjit Sachdeva, Vice President
Year: Senior
Major(s): Physiology & Neurobiology and Psychology
Sasvi Kulasinghe, Secretary
Year: Junior
Major(s): Biology and Public Health
Yusuf Mastoor, Treasurer
Year: Senior
Major(s): Bioengineering
SHAC Subcommittees
Initiatives: Creating COVID care packages for students in quarantine or isolation housing
 
Members: Anusha Jailwala, Bhuvana Pandalai, Donya Forohar, 

Lindsay Kaufman, 

Maddy Ndahayo, 

Riva Patel, Rohan Harris
Diversity, Equity, and Inclusion
Initiatives: Worked with QMIT to develop identity related questions for PSAS survey and organizing a virtual town hall to discuss cultural competence within the UHC
 
Members: 

Blen Asres, 

Minahil Cheema, 

Naru Kang, Sunjana Patel, Zyna Egbe
Healthy Relationships and Consent
Initiatives: Working on informational graphics on consent and relationships with significant others to share on social media and promoting the Victim's Assistance Fund
 
Members: 

Alex McCann, 

Alexis Beaver, 

Hannah Green, Isa Cazares, Kam Perry
Initiatives: Organized a virtual study hall for students to meet and do homework or socialize and working on making inforgraphics on mental health resources
 
Members: Clarissa Xia, Diana Bunghiuz, 

Hunter Baxter, 

Rhea Gupta, 

Sagar Matharu, Sanjit Sachdeva
Initiatives: Working on infographics to share insurance literacy and pharmacy-related information 
 
Members:

Bathsheba Kim, 

Isha Yardi, 

Leah Barnes, 

Sara Dawood, Sasvi Kulasinghe, Vicky Mei
QMIT (Quality Management Improvement Team)
Initiatives: Working with D&I t

o revise PSAS survey to include questions regarding patient identity and planning a virtual town hall for the Spring semester


 
Members: Sarah Bejo, Erinn Ossentjuk, 

Julia Kim, 

Mariam Shamim, Vaani Shah, Yusuf Mastoor
Physical Health and Prevention
Initiatives: Creating a series of infographics to promote Wellness Wednesdays on Instagram
 
Members: 

Daniel Fong, 

Grace Lama, 

Katie Landry, 

Ramsay Hafer, Sam Lee, Zara Ahmed
Sexual Health and Women's Health
Initiatives: Created infographics on where students can access free menstrual products on campus and womxn/sexual health services still offered at the UHC this semester and working to distribute free menstrual products on campus
 
Members: Gurbani Singh, 

Matt Mathai, 

Nur Mulugeta, Rutha Adhanom
Initiatives: Creating monthly newsletters and other social media content in collaboration with other subcommittees
 
Members: 

Ebele Nwogbo, Emily Kim, Haley Suh
In This Issue
Learn about:
- How to safely celebrate Halloween this year
- 4Maryland and COVID prevention tips
- Election information
- Flu prevention information
- Upcoming events
October 2020 Newsletter