Student Health Advisory Committee (SHAC)
The Student Health Advisory Committee (SHAC) acts as a student voice to the University Health Center staff and administration.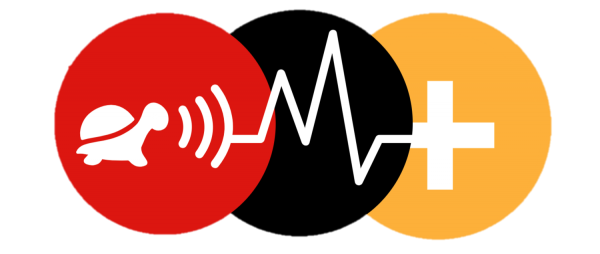 SHAC members are available to listen to your comments, suggestions, complaints, or compliments about the University Health Center. SHAC also monitors and regularly reports on the University Health Center's on-going  American College Health Association Patient Satisfaction and Assessment Survey. SHAC works closely with the Director of the University Health Center to help resolve any complaints. Aside from their liaison duties, SHAC gets involved in some outreach programming to support campus wellbeing.
SHAC members participate in a variety of UHC committees and plan health related events for the campus community. In addition, SHAC members participate in outreach activities and programming such as the First Look Fair and Maryland Day. 
SHAC meets weekly on Tuesdays from 5-6 PM. For the Fall 2022 semester, we are planning to meet in person.
We encourage non-members to attend our open meetings and voice concerns, provide feedback, and observe the work that we're doing. If you're interested in attending one of our open meetings, please email us at shac.umd@gmail.com for more information.
2022-2023 SHAC Executive Board
Sara Dawood, President
Year: Senior
Major(s): Biological Sciences: Microbiology
Mariam Shamim, Vice President
Year: Senior
Major(s): Mathematics, Studio Art
Amira Kazi, Secretary
Year: Senior
Major(s): Biological Sciences: Neurology and Physiology
Sasvi Kulasinghe, Treasurer
Year: Senior
Major(s): Biological Sciences: Cell Biology and Genetics, Global Health
SHAC Subcommittees
Diversity, Equity, and Inclusion
Initiatives: Worked with QMIT to develop identity related questions for PSAS survey, c

ontacted student groups on campus to collaborate, and created focus groups to gauge student opinions.
Initiatives: Organized a virtual study hall for students to meet and do homework or socialize and working on making infographics on mental health resources.
Initiatives: Working on infographics to share insurance literacy and pharmacy-related information, held a free menstrual product drive for the campus pantry, and assisted in the Flu clinic.
QMIT (Quality Management Improvement Team)
Initiatives: Working with D&I t

o revise PSAS survey to include questions regarding patient identity and are working on a behavioral health survey.
Initiatives: Creating a series of infographics to promote dental hygiene which were incorporated into dental hygiene kits and c

ollaborated with the global public health scholars program to record a podcast regarding physical health. 
Sexual Health and Women's Health
Initiatives: Created infographics for the promotion of free EC on campus and helped organize a free menstrual product drive at SORC. 
Do you have an idea on...
- How to improve health resource accessibility on campus
- How to make campus health more inclusive to specific groups
- How to improve service at the UHC
- Initiatives for any of the SHAC subcommittees to explore

Please fill out our suggestion form!
Suggestion Form

Email: shac.umd@gmail.com
Instagram: @shac_umd
Twitter: @shac_umd
Webpage: go.umd.edu/shac21